Steve McQueen Indian sold at auction
A 1934 Indian 750cc Sport Scout once owned by Hollywood star and motorcycle fanatic Steve McQueen has sold at auction for £59,740 ($A127,000).
That may sound like a lot, but it's nowhere near the almost $1 million paid for his 1915 Cyclone board tracker in May.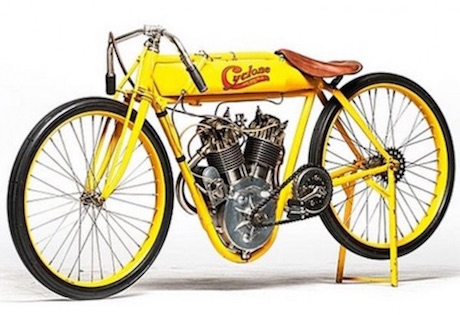 McQueen's Indian was one of more than 230 motorcycles sold at the annual two-day Bonhams Stafford Sale in the UK at the weekend which realised more than £3.6m ($A7.6m), a record for the sale and the highest grossing motorcycle sale yet in Europe.
On the first day of the auction, the single-owner Lonati Collection of 60 rare motorcycles achieved £1.3m ($A2.8m), with 91% sold.
It also set a new world record for an Indian Four, as the 1930 Indian Model 402 Four Motorcycle Combination smashed its pre-sale estimate, soaring to £97,700 ($A208,000).
On the second day, a pair of Brough Superior 981cc SS100 Alpine Grand Sport projects sold for £236,700 ($A504,000) and £259,100 ($A552,000) respectively, and the Olympia Motorcycle Show 1937 Brough Superior 990cc SS100 sold for £208,700 ($A444,400).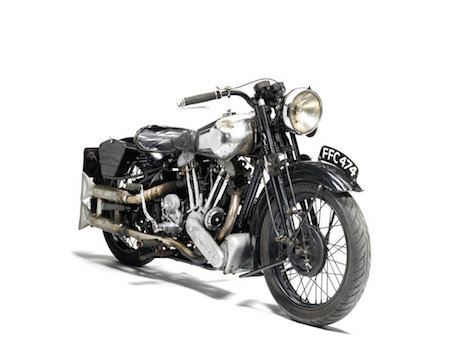 Former Top Gear presenter James May also attended as several of his motorcycles went under the hammer, including the 1967 Honda CB450 'Black Bomber', selling for £5980 ($A12,700).
Other sale highlights include a 1971 Münch 1,177cc TTS 'Mammoth' selling for more than double its top estimate, achieving £85,500 ($A182,000), and a 1932 Rudge 350cc Works Racing Motorcycle selling for £70,940 ($A151,000) which was seven times its top estimate.

Source: motorbikewriter.com