Steve McQueen sells, Evel Knievel doesn't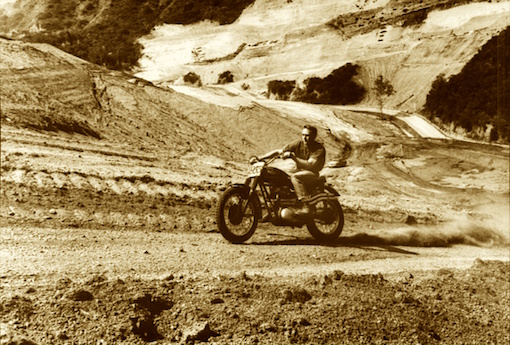 The star power of Hollywood legend and motorbike racer Steve McQueen has again been proved with a Triumph Bonneville called the "Desert Sled" selling at auction for $US103,000.
In 2009, the Desert Sled sold at Bonhams & Butterfields' first motorcycle and memorabilia auction for $84,240, yielding a good return for seller Larry Bowman, a prominent California collector.
The "Desert Sled" was modified by friend Bud Ekins who did the famous jump in The Great Escape and McQueen rode it in the desert racing scenes of the iconic 1971 film On Any Sunday.
It seems a bike once owned by McQueen is a good investment. Last year, a 1915 Cyclone board tracker motorcycle he owned sold for just a few dollars short of $1 million.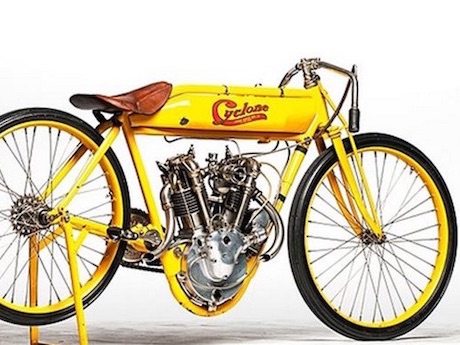 Meanwhile, famed stuntman Evel Knievel doesn't seem to have the same star power as McQueen.
A 1976 Harley-Davidson XL 1000 made especially for the 1977 Hollywood movie, Viva Knievel, was passed in at the Bonhams Las Vegas auction and a "Stratocycle" from the same movie was passed in at a September auction where it was expected to fetch up to $300,000.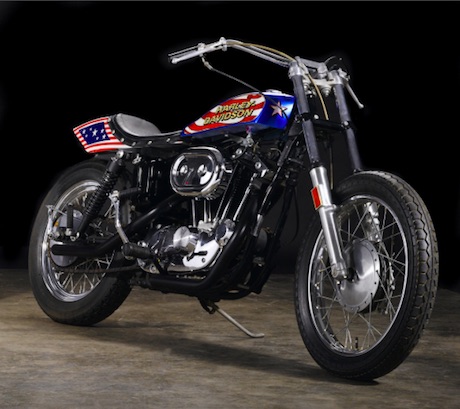 XL 1000 Sportster
Stratocycle


This week's Bonhams auction achieved a total of $5.3 million at Bally's Hotel and Casino, led by a rare 1951 Vincent Series C 'Red' White Shadow that fetched $US434,000 and a 1955 Vincent Series D Black Prince that sold for $164,500.
They were followed by four Black Shadows: a 1948 Vincent 998cc Series B Black Shadow, $153,500; a 1953 Vincent 998cc Series C Black Shadow, $140,000; a 1951 Vincent 998cc Series C "Big Sid" Black Shadow,  $137,000; and a 1954 Vincent 998cc Series C Black Shadow, $126,000.
Source: motorbikewriter.com