2022 Yamaha Ténéré 700 World Raid – Of Course It Did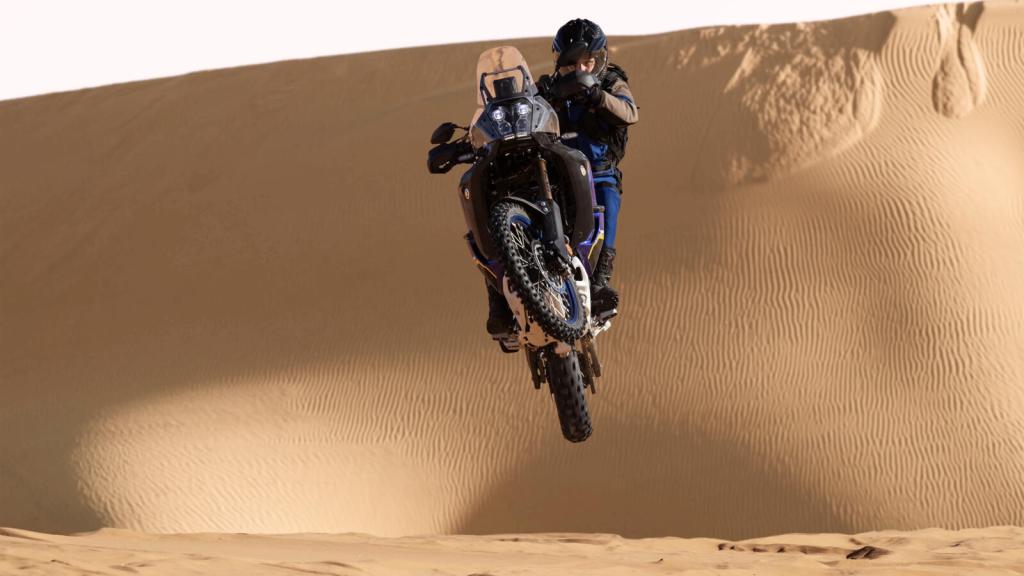 The Yamaha Ténéré 700 World Raid is not a surprising addition to the Yamaha line-up.
In our last issue we wrote about the "prototype" Yamaha had built that upgraded the base Ténéré into something called the  "Raid". Now, as obvious as a fresh set of tracks across desert sands, comes the official announcement that the "World Raid" version of the Ténéré is coming to market. There was very little doubt that it would.
The most straightforward way to look at this new offering is by listing what you will get on top of what is available on the base model Ténéré  700.
Here it is according to Yamaha:
23 litre capacity dual side-mounted fuel tanks
Flat Rally inspired two-piece seat
5" colour TFT meter with mobile notification connectivity
USB type A
3-mode switchable ABS
High specification 43 mm KYB front forks, 230 mm travel
Öhlins adjustable steering damper
Aluminium piggyback rear shock, 220 mm wheel travel
High windscreen, easy to remove side deflectors and LED flashers
Fully new cockpit area and new front cowling
New larger rider footrests with easy-to-remove rubber inserts
3-piece aluminium engine guard
New aluminium die-cast engine support
New radiator grille
Perhaps the most important fact is that the 689cc CP2 engine that is ubiquitous across the Yamaha line – so ubiquitous Yamaha claim they have put it in 221,000 motorcycles – is still the beating heart of the slightly new offering. There is a new ABS mode featuring the front wheel ABS on and the rear wheel off.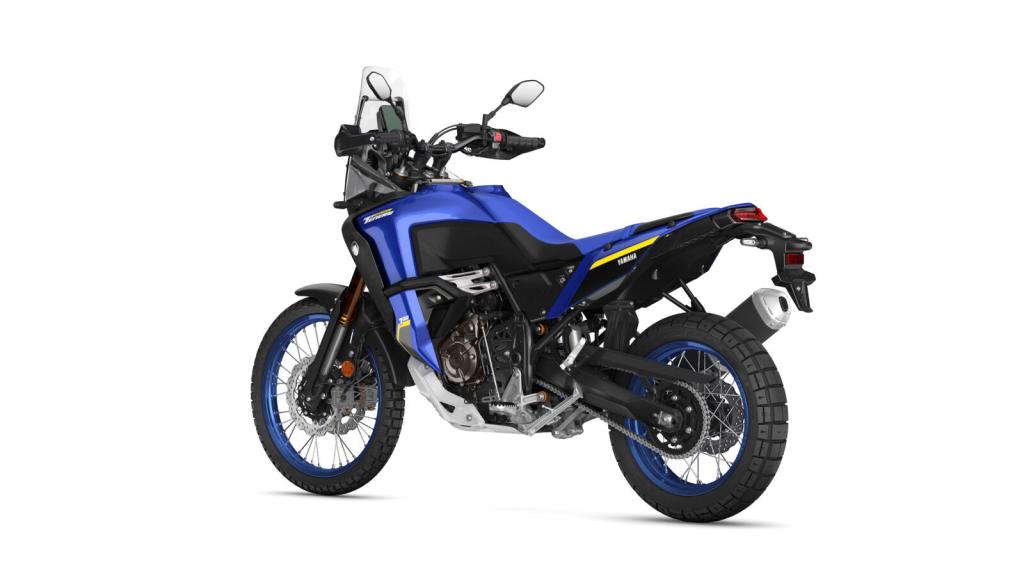 The Ténéré 700 exists in a sweet spot in the motorcycle spectrum as there is very little in the way of direct comparables in that particular spot – move a little bigger and there are more but still not many. Yamaha calls it an adventure touring motorcycle but that is too broad a description as, for example, many also consider the Suzuki V-Strom 650 an adventure touring machine and yet it and the Ténéré 700 serve different purposes with very different abilities. The Ténéré  and now the Yamaha Ténéré 700 World Raid are very capable dual sports with a bias to the dirt – think 30 years of technological improvement over the Suzuki DR650 and the Honda XR650. In terms of current Japanese comparables, there aren't any. What of the KLR650? Yes, in some ways alike but then again would you expect the same from both bikes? To find something similar you would need to wander over to KTM and take a look at the 690 Enduro R which is kinda sorta but not quite the same as you aren't simply looking for a dirt bike with indicators.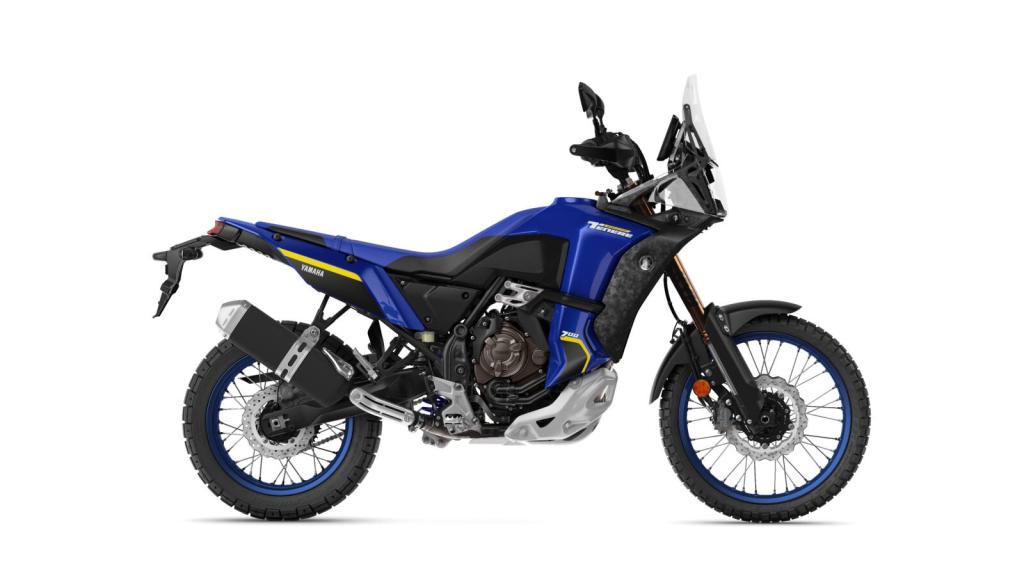 As of today – being February 15 – Yamaha Canada has not announced the Ténéré 700 World Raid version as coming to Canada so we don't have a price. However in the UK the new bike is a 20% increase over the base model. Which if we were to predict a Canadian price for the Yamaha Ténéré World Raid here (always an interesting exercise) it would be $15,699 which is a little more than the European increase to the base Canadian Ténéré  price of $12,799. We will let you know how far off we are if the World Raid ends up here.