Honda Goes Electric – For Short Trips
Honda has released it first electric scooter that will be sold in Europe and all the first electric offering since Honda announced they would bombard the two wheeled segment with 10 new models by 2025 – so one down, nine more to go. The "EM1 e"  is a funky looking Apple-esque appliance of a thing that is said to be arriving in the Europe for summer 2023.
Details are slim at the moment beyond the fact that the little scooter will have a swappable battery pack that can be removed from the machine and charged in your home. There is no clear indication – and at this point we doubt – that the battery will be universally swappable. The range is said to be a short 40km around town but the Honda is very adamant that this little scooter is aim specifically at young urbanites with short distances to travel. The price has not been announced but one would hope it will be a reasonable one considering the limited uses for the Honda EM1 e scooter.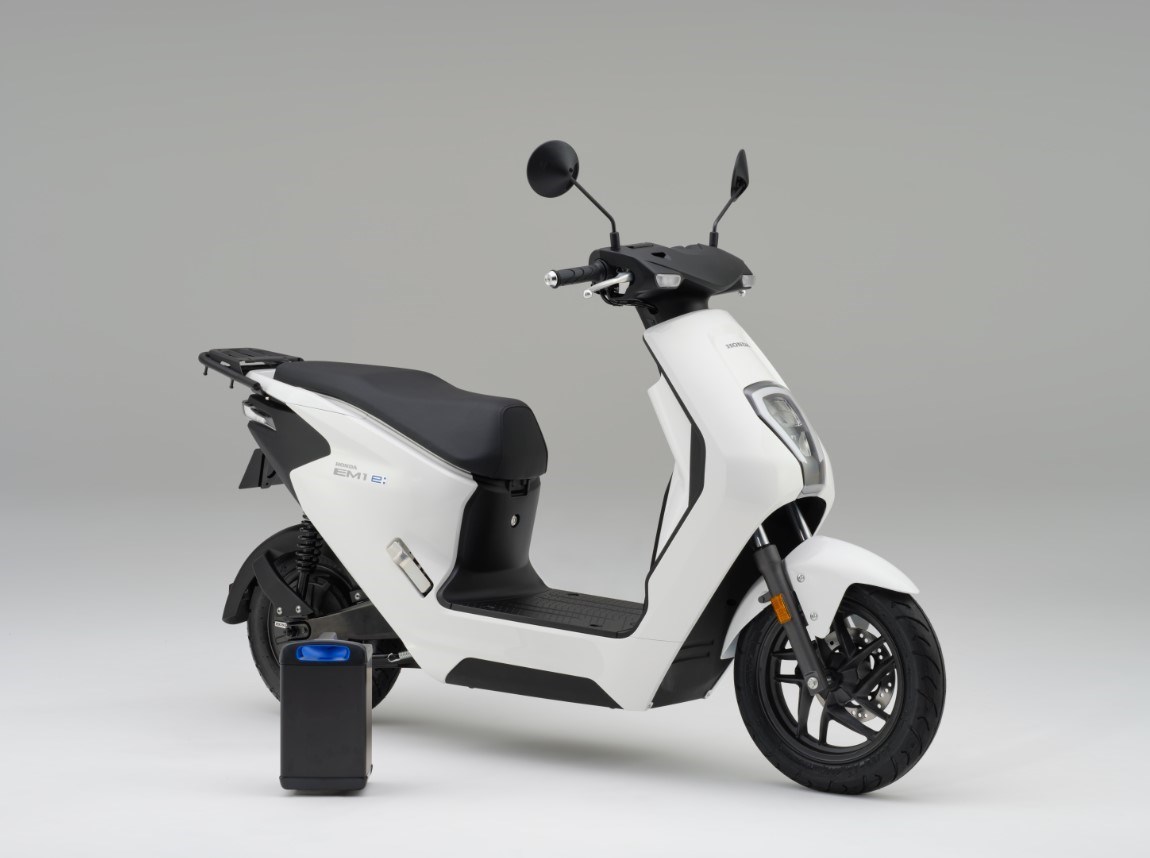 or
The post Honda Goes Electric – For Short Trips appeared first on Canadian Biker Magazine.