More Evidence Honda Embracing Cafe Racer and Scrambler Styles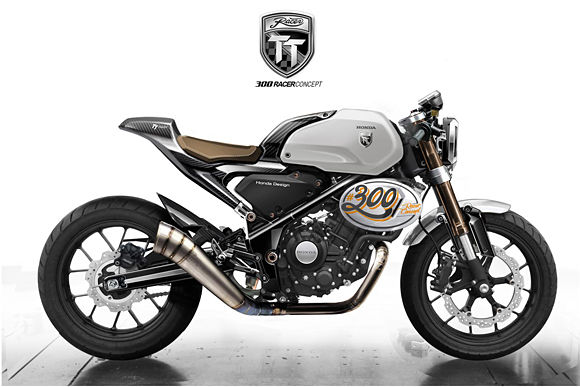 On the heels of the unveiling of Honda's CB1100 Cafe Racer concept at the Osaka Motorcycle Show, Honda has announced several new concepts to be displayed at the Bangkok International Motor Show. Among the new concepts on display in Bangkok is the 300 TT Racer shown above (sorry, but we do not have a higher resolution photo at this time).
The 300TT Racer appears to feature the 286 cc single found in the CBR300R and the CB300F. It is increasingly clear that Honda wants a piece of the cafe racer/scrambler craze already exploited by rivals such as Triumph, BMW and Ducati. It will be interesting to see how quickly Honda delivers one or more production models in these categories. You can take a look at Honda's full concept line-up at the Bangkok show here.
See more of MD's great photography:
Source: www.motorcycledaily.com