London fashion sparks custom motorcycles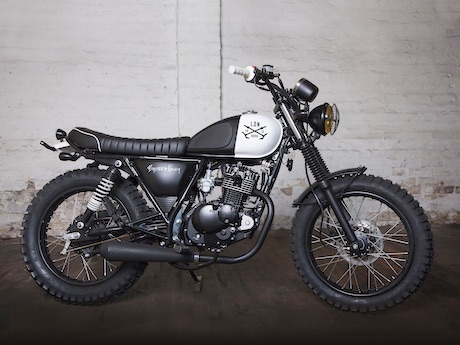 London-born interior fashion design label Buster + Punch has launched this trendy custom motorcycle in collaboration with Mutt Motorcycles.
Spokeswoman Anna Paganelli says they are interested in overseas orders for the LDN Born Mutt Motorcycle and their other bikes as well as their wide range of interior products from lights to furniture, hardware and even whisky bars.
"We ship all our core products internationally to Australian and New Zealand and have retailers there (LivingEdge in Australia and ECC in New Zealand) for our customers to purchase our lights etc," she says. 
"In terms of our bikes it's not an issue to ship however currently the bike only has an EU conformity certificate. As we can see some heat here, we're looking into the wider market and customers should still contact us as can can certainly look to help them here."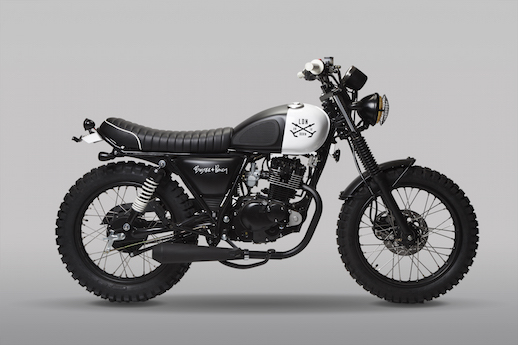 Buster + Punch is inspired by London's fashion, music and sub-culture scenes and they collaborate with street artists, bike builders, musicians and fashion designers.
Only 50 of the LDN Born Mutt Motorcycle will be produced with a unique racing number on the tank. They are powered by a 125cc single-cylinder engine and cost £4500 (about A$9200).
They come with cross-braced black bars, white grips, LED indicators and taillight, headlight grille, yellow headlight, customer-coloured shocks and custom paint.
Their other bikes are the Boneshaker 79 chopper with 1200cc Harley Sportster engine at £25,000 (about A$51,000) and the Boneshaker Black cafe racer based on an old Honda CB550 at £16,000 (about A$33,000).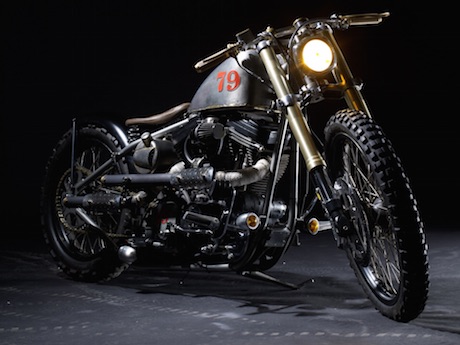 Boneshaker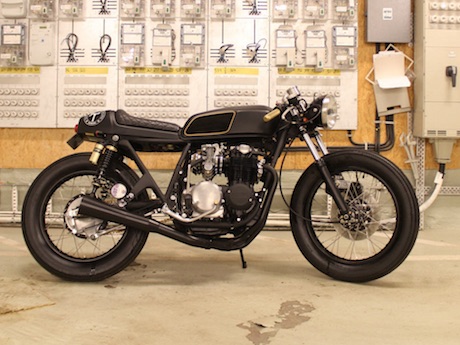 Boneshaker Black


LDN Born Mutt Motorcycle
Price: £4500 (about $9200)
Engine: 125cc, 4-stroke single
Power: 9kW (12hp)
Torque: 10Nm
Transmission: 5 speed manual
Top speed: 70mph (122km/h)
Fuel tank: 12L
Dry weight: 105kg
Seat: 780mm
Wheels: 18"
Tyres: Twinduro
Source: motorbikewriter.com