Triumph Unveils New 2016 Tiger Sport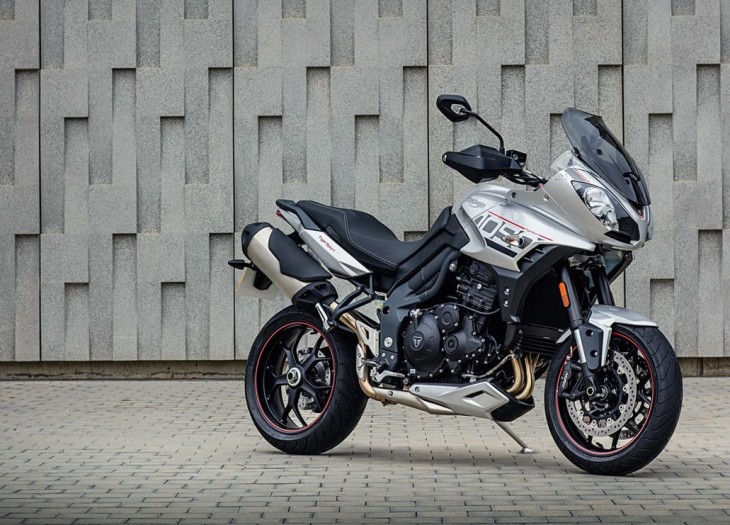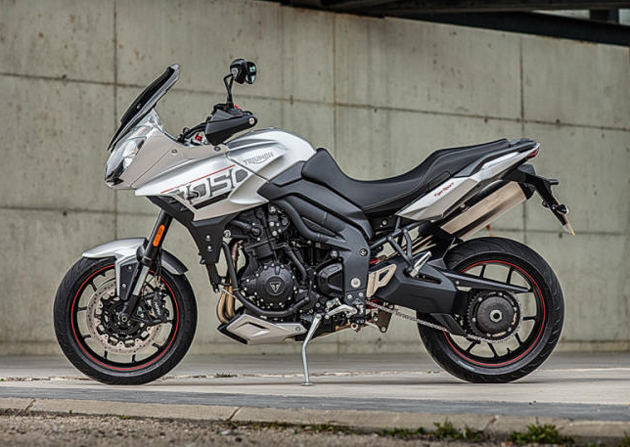 The Triumph Tiger is the original adventure bike in its line-up, now joined by 800cc and 1200cc adventure siblings. Triumph has now unveiled the 2016 Tiger Sport, which features the latest version of the 1050cc triple first seen in the new Speed Triple. According to Triumph, this engine features more torque everywhere in the powerband, together with increased peak horsepower. Triumph claims more than 100 changes to the motor. A slipper clutch will also be standard.
The Tiger Sport also gets a number of other upgrades and new features. Now with ride-by-wire throttle, the Tiger Sport will offer selectable engine modes and traction control. Given its role as a street bike, it also gets standard cruise control. Other creature comforts will include an adjustable windscreen, hand guards and heated grips.
Triumph has not yet announced full specifications or pricing.  Stay tuned for that, but here are the official photos and the press release:
The NEW 2016 Triumph Tiger Sport is designed to excel at every aspect of your motorcycling personality – from commuting to scratching to touring and more. Taking versatility to a new level, the NEW Tiger Sport features a host of developments including the next generation 1050cc triple engine, a suite of rider-focused technology and enhanced comfort and capability. Designed to tackle every journey, from a trip to the office to a lap of your favourite Sunday afternoon ride, the NEW Tiger Sport isn't just an everyday motorcycle – it's a motorcycle you will want to ride every day.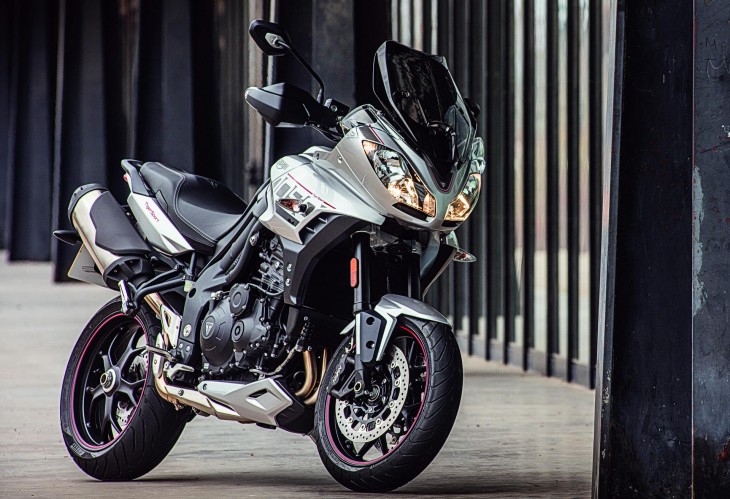 Superior drive and control
The latest evolution of the Tiger Sport centres around an iconic 1050cc triple engine. Featuring a multitude of developments to optimise power delivery, which include a completely revised combustion chamber, this new generation powerplant delivers waves of immediate torque. Instant throttle response, thanks to a new ride-by-wire throttle system, allows the rider to make maximum use of the triple engine's signature drive in any situation from highway cruising to cross-town commuting. The new, freer flowing exhaust not only sounds richer but also contributes to improved fuel economy.
Technology for the ride
The introduction of a new ECU and ride-by-wire throttle system opens up the new Tiger Sport to a host of rider-focused technology. This means the new Tiger Sport gives an instant response to rider input, with seamless power and a wall of torque immediately on hand. Added to this are a choice of rider modes, enabling the rider to select the throttle response and traction control to suit the conditions. Available modes are Rain, Road and Sport, tailoring each system to optimise the bike's performance and control. The Sport mode allows the rider to explore the maximum character and punch of the triple engine while Rain softens and reduces overall power delivery. Cruise control completes the suite of original equipment rider aids while an all-new instrument panel, including two trip computers and a live fuel gauge gives clear access to all the information a rider requires, with the benefit of simple navigation through the displays.
Reduce the strain of riding
A slip-assist clutch eases the strain of both city commutes and long-distance adventure by reducing the effort required for each operation, thus contributing to reduced rider fatigue. The new clutch system is coupled to a slick six-speed gearbox to allow the rider to make maximum use of the available power whilst providing a comfortable ratio for top gear long distance cruising.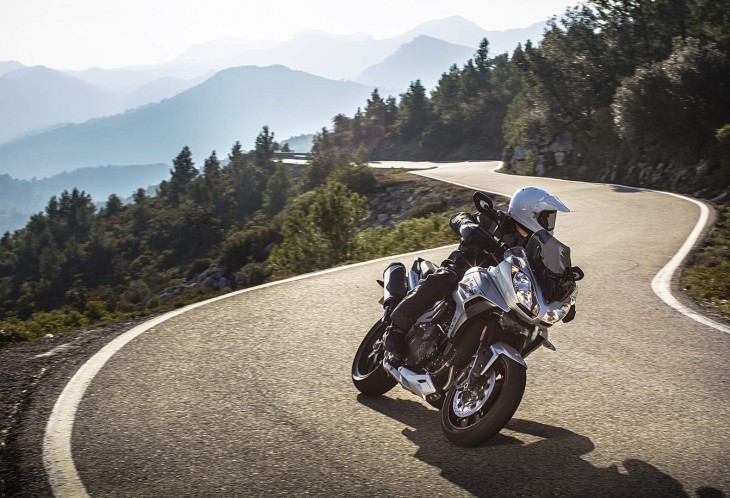 Style that performs
Restyled and with all new livery available in subtle matt black – with neon yellow detailing – or striking aluminium silver with red details, the Tiger Sport makes a stylish statement for every-day, every-journey motorcycling. The Tiger Sport's single sided swingarm gives a clean finish while completing the new look are revised engine covers, new mirrors and a billet machined rear wheel spindle finisher.
Rider comfort reaches a new level of sophistication too – with restyled, grippier footpegs, a tinted, adjustable screen and handguards as standard. The new screen offers superior wind protection with innovative 'screen aero diffusers' deflecting the air away from the rider and passenger without compromising the sporty stance, while the single handed operation makes adjustment easy.
With a huge fan base worldwide, thanks to its great handling, excellent rider and pillion ergonomics and a large load-carrying ability, we've built on these foundations to make the new Tiger Sport better in every way for the motorcyclist who wants a single bike that absolutely does it all.
See more of MD's great photography:
Source: www.motorcycledaily.com