One woman's epic African motorcycle journey
While riding through Africa these days can be difficult enough, imagine how epic it would have been a quarter of a century ago for a solo female rider!
That's what Victorian Heather Ellis did in 1993-94 and now she's documented the epic travelogue in a book titled Ubuntu: One Woman's Motorcycle Odyssey Across Africa published by Nero/Black Inc.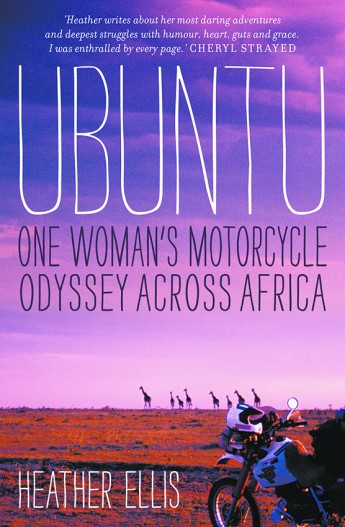 It's the epic tale of her extraordinary motorcycle adventure riding a Yamaha TT600 42,000km into the heart of Africa over 15 months and through 19 countries.
It has received several endorsements including one from Ted Simon author of Jupiter's Travels which inspired Charley Boorman and Ewan McGregor and Cheryl Strayed author of Wild. 
Heather was 28 and working as a radiation safety technician at the Ranger uranium mine in the Northern territory when she told a group of friends that she would ride a motorcycle through Africa.
"It was one of those ideas that just felt right and I knew I'd do it," she says.
So she bought the reliable TT600 and headed to North Africa.
"I remember I struggled to fix a puncture the first time I had a flat tyre in northern Kenya, but I needn't have worried as two Samburu warriors armed with spears appeared out of nowhere to help me. This sort of help happened so many times in Africa," she says.
Heather says Ubuntu means "I am because we are" and "the universal bond that connects all of humanity as one" and refers to the aid she was given by Africans when she was hungry, needed somewhere to sleep or mechanical assistance.
"I first came across this word in South Africa. I heard it from a young African woman at a hostel in Cape Town," she says.
" 'You will find the way of ubuntu as you travel Africa," she'd said. 'The African people will help you. This is ubuntu. This is what we want the whites to understand. We can help each other and together we can make South Africa great. But it is very difficult.' "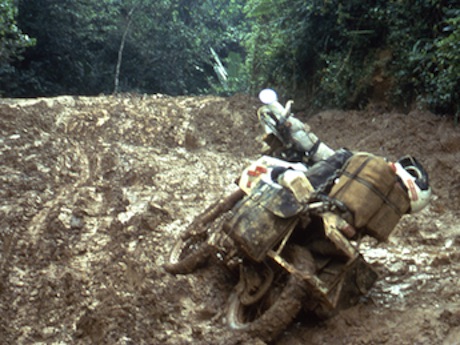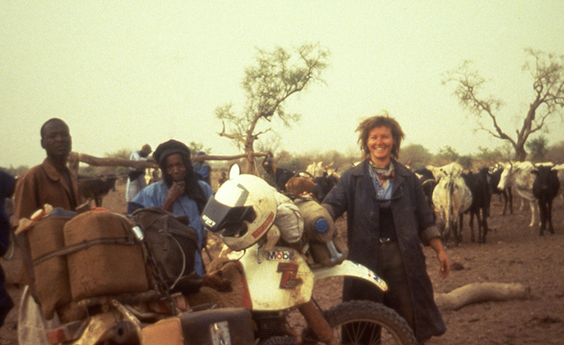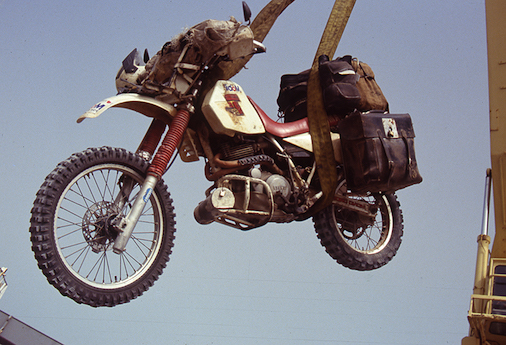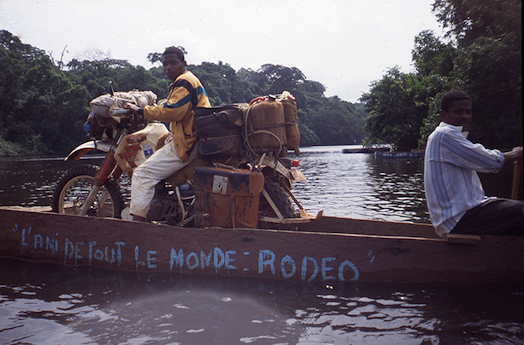 Heather has ridden motorcycles for more than 40 years, starting with a Honda Z50 at the age of eight living on a sheep station in outback Australia.
"When I got my motorcycle licence at 18, I bought a Honda XL185 and later a Yamaha XT250, then the Yamaha TT600," she says.
"I was always an off-road rider until I found myself in London after Africa where I worked as a motorcycle courier for a year. First on the TT600 until 500km a day, five days a week, often in gridlock traffic, was too much for it.
"I then bought a second-hand 1984 Moto Guzzi V50 for £400, which I later shipped to Australia. I had the TT rebuilt and rode it home along with Silk Road through Central Asia and then by train across China to Vietnam."
Unfortunately, Heather's V50 fell victim to a SMIDSY at a red light in Melbourne a few years ago and now awaits a rebuild in her shed.
"My dear old friend, the TT, is still running but unregistered, but it'll be back on the road soon,' she says.
"These days, I ride a Triumph Thruxton, which I absolutely love. It is such a versatile and fun motorcycle once fitted with descent rear suspension (I've fitted Öhlins)."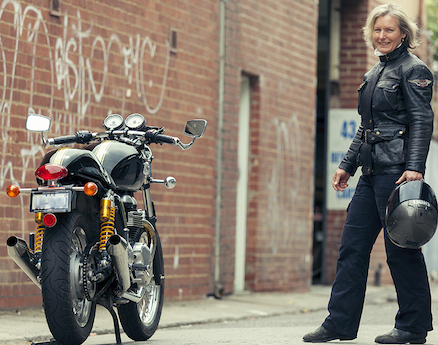 Heather lives on Melbourne's outskirts in the Yarra Ranges where some of Australia's best motorcycling roads are on her doorstep. She is also passionate about improving motorcycle road safety and riders' rights in Victoria and is a founding member of the IRG (Independent Rider's Group) and a member of the Victorian Government's Motorcycle Advisory Group as well as a member of several recreational motorcycle clubs and groups.
Her book will be launched on Sunday, April 17, 2016, at 2pm at Kustom Kommune, 26 Easey Street, Collingwood in Melbourne and you can ride there with a group leaving from Mick Hone Motorcycles, 715 Whitehorse Road, Mont Albert at noon.
The book is available online and in book stores for $29.99 from April 18, 2016.
Source: motorbikewriter.com