2016 Kawasaki Z800 ABS: MD First Ride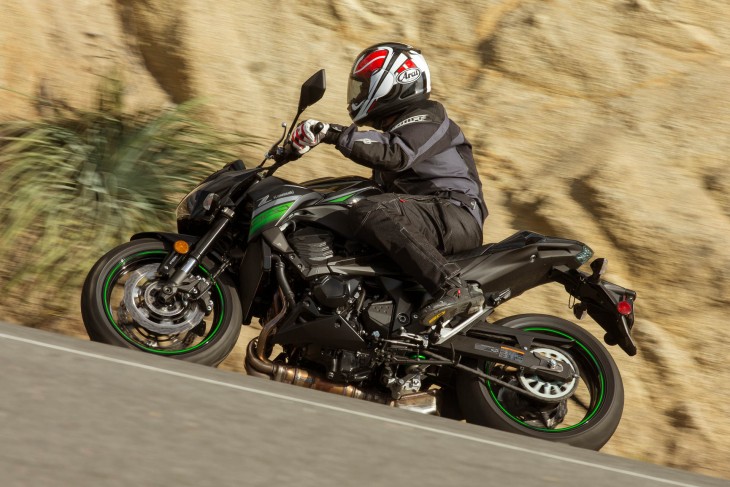 The demand for standard style motorcycles has continued to rise here in the United States for the past several years. Manufacturers have responded with both expensive, high-end models, mid-priced models and even budget models. Kawasaki has had a hole in its U.S. lineup. Below the powerful 1,043 cc Z1000, a bike that MD has thoroughly tested and rated highly, there has been an empty spot in the Kawasaki lineup.
To fill that spot, Kawasaki is bringing over the Z800 ABS, a bike that has been the best selling model for the brand in Europe for the past several years. MD just returned from the press launch in the Palm Springs area, and has the following report.
Let's start by telling you what this motorcycle consists of from a technical standpoint. Priced at $8,399 in the U.S., the Z800 ABS is powered by an 806 cc, fuel injected, inline four-cylinder DOHC engine with four valves per cylinder. It features a six-speed transmission.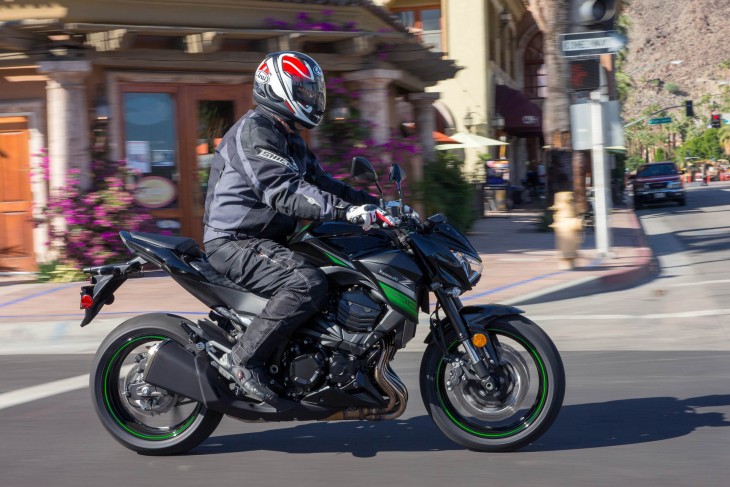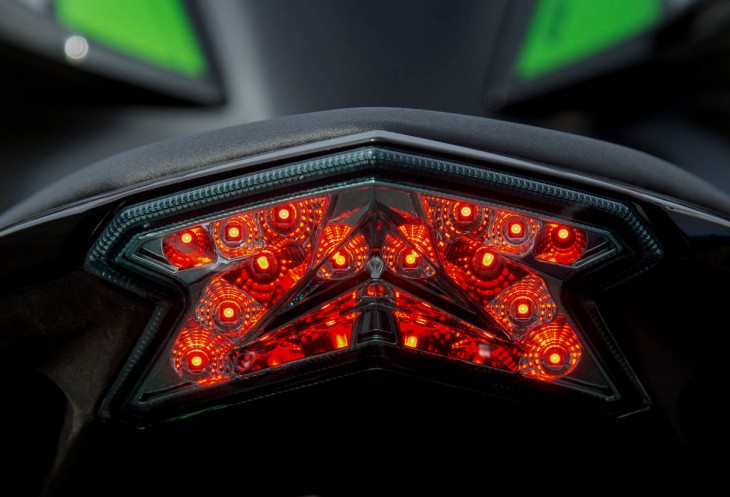 The chassis includes a moderate wheel base of 56.9″ and steering geometry slightly less aggressive than a pure sportbike. The frame itself is primarily a steel backbone design with aluminum elements to triangulate and stiffen the bike. Wet weight (including a full tank of fuel – 4.5 gallons) is a claimed 509.4 pounds.
The 41 mm inverted fork and the rear shock (with linkage) both feature rebound damping adjustments and spring preload adjustments. Two four-piston calipers grip 277 mm rotors in front and the rear brake is a single-piston caliper on a 216 mm rotor. ABS is standard. Tires include a 120/70 x 17 in front and a 180/55 x 17 out back (we like the fact that Kawasaki resisted any marketing temptation to fit a 190 rear).
So what is it like to ride the Z800? Believe it or not, refreshing is the word that comes to mind. Why? Because it seems we have ridden a lot of motorcycles with rough edges lately. Not just rough edges that are mildly annoying, but rough edges that significantly impact the riding experience.
The 800 is a polished, finished product. This reflects the fact that it is not a first year model (at least outside the U.S.), and the fact that Kawasaki has done an excellent job in a couple of areas that prove problematic, much too often, on "budget models". These areas are suspension and fuel injection tuning. But we are getting ahead of ourselves.
The ergonomics of the Z800 are upright with a mild lean forward to the bars. Leg room is decent, and the pegs are further forward than some sporty standards. The seat is comfortable for short to moderate distance rides, but lacks support for longer rides.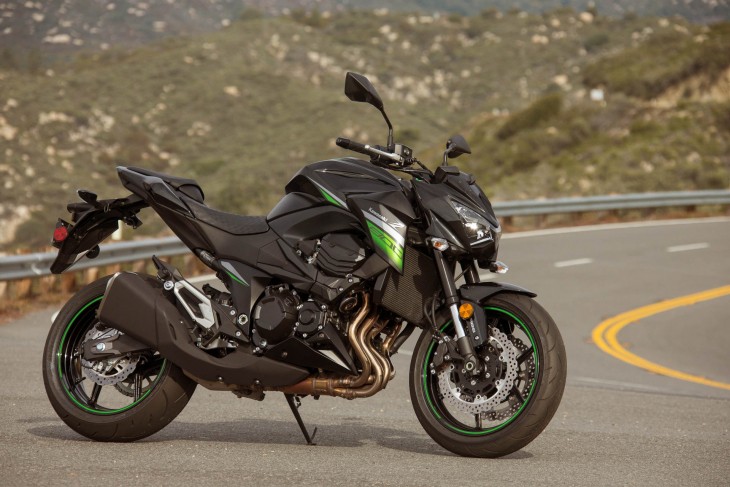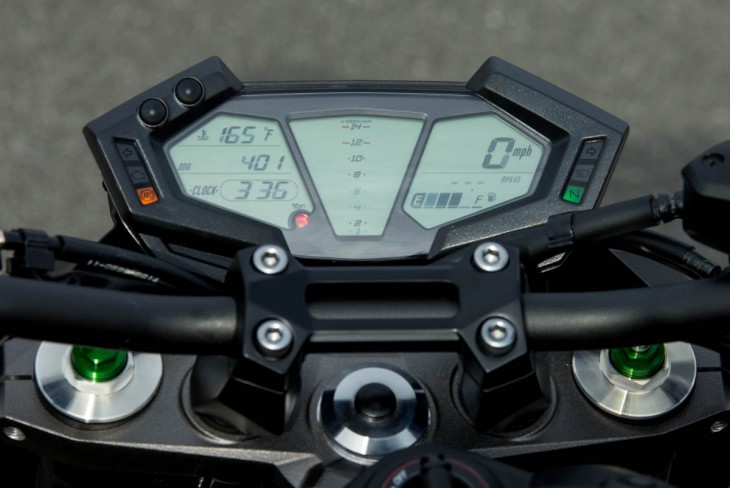 After pulling out of our Palm Springs Hotel, we spent the next hour or so sampling city traffic, involving frequent gear changes, throttle position changes, and low-speed maneuvers. We quickly realized that the fuel injection offered smooth, predictable throttle response. Pick-up from a closed throttle was very smooth, and we did not detect any flat spots in the power band.
Although not the lightest naked, the Z800 felt reasonably light and nimble at low speeds. The bike has a nice balance and changes directions quickly in the city. A relatively low seat height doesn't hurt in stop-and-go traffic.
We then climbed Highway 74 to the mountains above Palm Springs. A number of cars pulled over for us, and the pace was generally quick through the twisty roads, which featured more than a few switchbacks. This confirmed the impression left by the city ride, i.e., that the Z800 is well balanced and changes directions relatively easily. The bike did understeer, slightly, at higher speeds through the twisties, but we will put that down to the 210 pound test rider who should have dialed in more spring preload on the rear shock.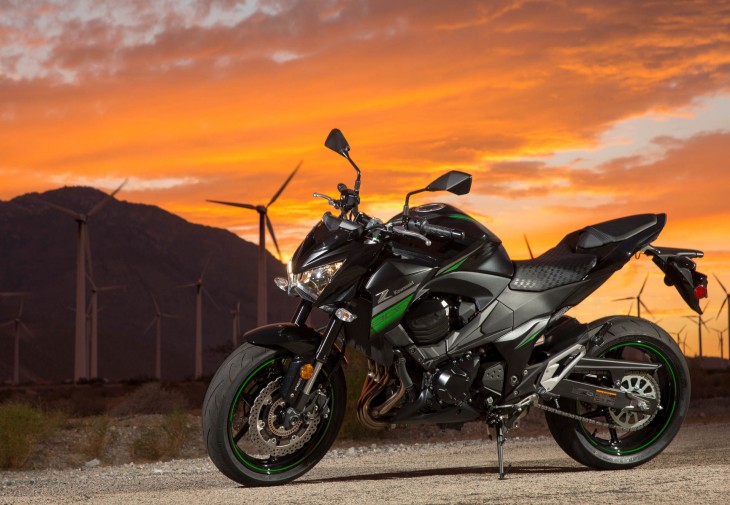 In the city, the suspension felt firm, but small, choppy bumps and pot holes were not too jarring. It felt as if Kawasaki had struck a good balance between a plush commuter and a stiffly-sprung sport bike. The elevated pace on the twisty roads climbing the mountain confirmed this. For a bike in this price range displacing over 800 cc, the standard suspension settings offered excellent control when riding with an experienced, fast group. I later checked with Kawasaki to determine the rebound clicker positions, both front and rear, and I was told that the fork was 10 clicks out (out of 24 clicks) from full hard, and the shock was exactly half-way (one and one-quarter turns out) between full hard and full soft. You really can't ask for better stock suspension tuning in this price range.
The engine also left few complaints. It is smooth (a small amount of vibration through the footpegs, but less than typical of an inline-four), linear and pulls from as low as 3,000 rpm with useful power. Most of the day I was short-shifting my way up to sixth gear while keeping the revs below 6,000 rpm, but when needed the Z800 pulls hard all the way to red line at 12,000 rpm. The low-end and mid-range are dramatically stronger than the typical 600 cc supersport, while the top end probably falls slightly short of the shrieking pull associated with 600s. A very nice, real world power band for both commuters and guys who like to go fast.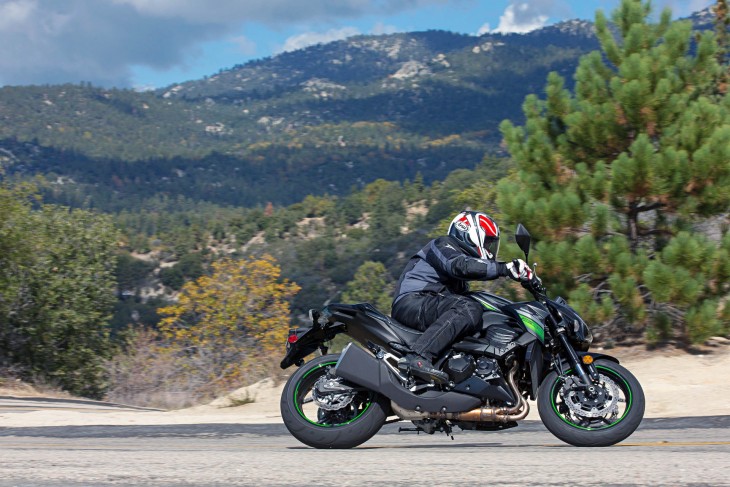 The brakes are not cutting edge when compared with current superbikes, of course, but they offered good power and decent feel without fading. These were not track day demands, however. The transmission shifted positively (no missed shifts all day) without too much effort. The gearing spread, together with the strong low-end power, should work well for commuters desiring to maximize fuel economy (something we could not measure during the press launch).
This is a lot of motorcycle for $8,399. It doesn't feel like a "parts-bin special."  Far from it.  The Z800 ABS feels like a premium model with a refined ride consisting of smooth, strong power and confident handling. We intend to get a bike for a longer term evaluation on roads near MD's office, but we can already recommend the Z800 if you are looking for a bike with an attractive price/performance ratio, that won't leave you wanting in the suspension and fuel injection tuning categories.
Only one color scheme is offered in the United States for 2016 (you are looking at it – Metallic Spark Black/Flat Ebony). For additional details and specifications, visit Kawasaki's web site.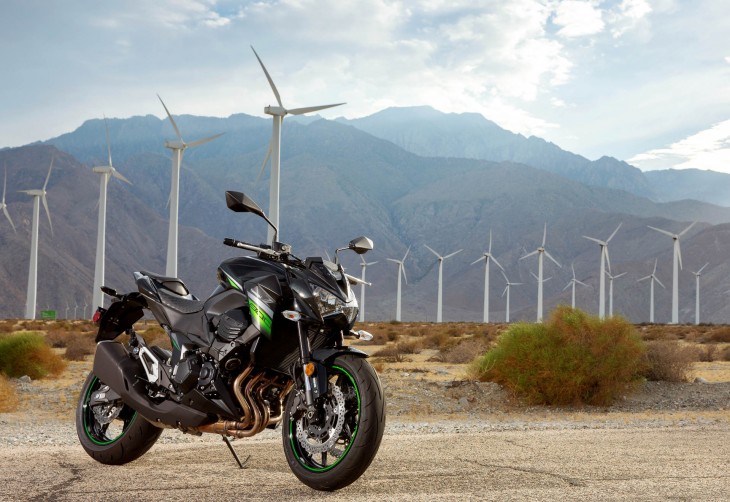 Source: www.motorcycledaily.com