2016 Indian Scout Sixty: MD Ride Review, Part 1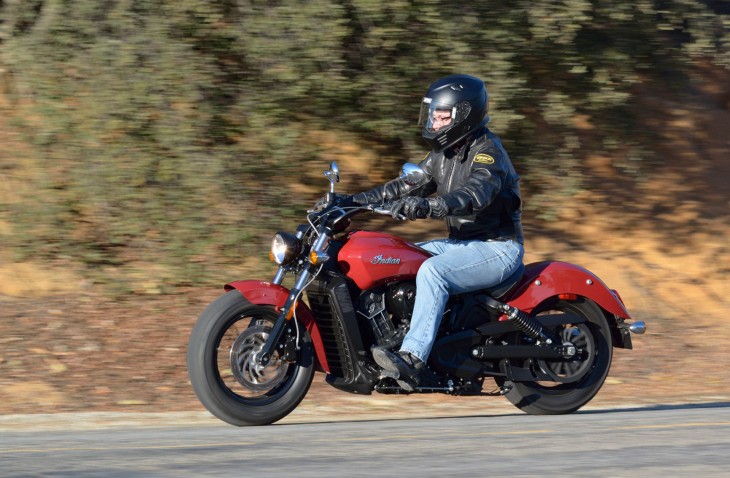 When we tested the 2015 Indian Scout immediately after its unveiling in Sturgis, South Dakota back in August, 2014, we knew it was something special.  While Harley-Davidson had been cruising along (ahem) with no real competition for its American-made 1200cc Sportster, Indian had a rude wake-up call for its air-cooled, two-valve competitor. The Indian Scout featured less displacement (1133cc), but a modern, liquid-cooled twin with four-valve heads that could rev to 9,000 rpm (way beyond the Sportster's redline). As a result of its more modern engine design, the Scout put out a claimed 100 hp and was both faster and smoother than the Sportster. With a price starting at $10,999, we expected the Scout to sell very well for Indian, and it has.
With the recent announcement of the Indian Scout Sixty, Indian is upping the ante with a base price of $8,999 for a smaller displacement Scout (999cc) with less chrome (a more "blacked out" look, if you will). The key here, besides the price point, lies in the style of the bike (maybe we prefer it to the Scout), and the fact that the 999cc engine is so potent. Indian claims 78 hp and 65 foot/pounds of torque passed through a five-speed transmission (the original Scout has a six speed).
For context, the brand new Triumph Bonneville 900 Street Twin (U.S. MSRP of $8,700) makes a claimed 55 hp at a lowly 5,900 rpm, and 59 pound/feet of torque at 3,230 rpm. A torquey little beast, undoubtedly, but the Scout Sixty will run away from it quickly in anything resembling a drag race, or a high gear roll-on. Indeed, the engine performance is the first thing that struck us about our Scout Sixty test unit.
For a low cost cruiser, this bike is fast! We believe the claim that it makes close to 80 horsepower, and the revvy, smooth engine makes it just plain fun to ride. No inching ahead when you hit the gas at freeway speeds … instead, the Scout Sixty pulls hard all the way to triple digits. Frankly, the engine performance of this "little brother" to the Scout was almost shocking (in a very pleasant way).
We didn't miss the six-speed transmission, because the Scout Sixty pulls plenty hard at lower revs, as well. The flexibility of this engine is one of its hallmarks, and it definitely feels livelier (probably due to a lighter crank and pistons), and smoother, than the 1133cc Scout.
We are continuing to test the Scout Sixty and will report back in much greater detail in Part 2. The bike is not without fault, or quirks, but so far we are impressed and think Indian has another hit (particularly, in light of the price point). Stay tuned. In the meantime, you can check out further details and specifications at Indian's web site.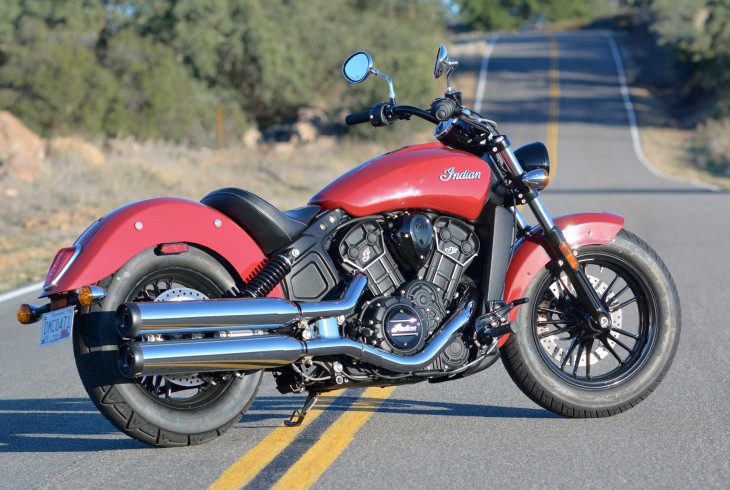 See more of MD's great photography:
Source: www.motorcycledaily.com